Social Media
Management
Fuel Online is a premier Social Media Marketing Agency. We specialize in the highly advanced social media tactics, research & analysis. Our typical clients are mid sized companies, to Fortune 500, to Celebs, Athletes, and Startups. We employ some of the most brilliant social media marketing and data minds in the world. While we'd love to help take the mom & pops to the next level, our focus is on executing social media strategy on a larger scale.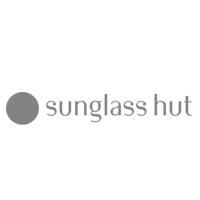 Social Media Strategy
There are many social media marketing agencies out there… but very few if any can match our Creative & advanced social media strategies to build your brand, gain exposure & customers. Social media management isn't just producing random content. You must understand the data. We analyze your space, competitors, and social media data and advanced analytics to determine the best approach, voice to use, content to create and target audience.
Brilliant Content Creation
Most social media firms don't seem to understand the concept of Digital Story Telling. Original eye-catching viral content is everything. We produce content of value, that you, your customers, & fans will want to share and appreciate, this is absolutely key. Social media management isn't just producing content every day or a few random posts that nobody likes. With every carefully crafted social media post we first ask ourselves and our team, would we like this post, save it, share it, send it to a friend? 
Partner with Fuel Online Digital Marketing Agency - before your competitor does.
Get Your Free Proposal
"*" indicates required fields
Check out our Paid Social Media Services
PASSIONATE
About Social Media Management
Social Media Customer Service
Monitoring cataloging inbound inquiries and issues, solving them or escalating them. We solve problems, and turn customer service complaints into RAVING FANS!
Social Listening & Sentiment Reporting
Social listening is crucial to successful brand management, understanding your space and your customers. We have amazing tools and protocols in place to listen and monitor social media 24/7. With special flags, alerts and ticket systems we're on top of everything from customer service issues, to positive or negative press, to conversations we should jump into on your behalf.
Social Media Advertising Services
Fuel Online Digital Marketing Agency SEO Services offers top-notch Social Media Advertising Services to help businesses achieve their marketing goals. Our experienced team utilizes various social media platforms to effectively target and engage with your audience, ensuring maximum reach and brand visibility.
Partner with Fuel Online Digital Marketing Agency - before your competitor does.
Get Your Free Proposal
"*" indicates required fields
Social Media Engineers
Passionate About Social Media
We immerse ourselves in the complex data so you don't have. Demographics, Time of day, Day of week, content type, style, media analysis and more
All clients have their own dedicated social media engineer / project manager.
We've seen the trends come and go and have learned one thing. Be the first to a digital channel and immerse ourselves in mastering every aspect.
Passion is Underrated! We take so much pride in being one of the most highly regarded Social media marketing agencies in the world, and TRULY love what we do.
In the digital age, where connections are established in a virtual realm, social media has become an integral part of our lives. Platforms like Facebook, Twitter, Instagram, and LinkedIn have transcended mere communication tools and evolved into powerful marketing and engagement platforms. At the heart of effectively harnessing these platforms lies the art of social media management.
What is Social Media Management?
Social media management refers to the process of creating, scheduling, analyzing, and engaging with content posted on various social media platforms. It's a multifaceted discipline that involves everything from content creation and strategy development to community management and data analysis. In essence, it's the art of maintaining a brand's online presence and fostering meaningful interactions with its audience.
Let's dive deeper into the key components that make up this fascinating field:
Content Strategy and Creation
Crafting compelling content is the cornerstone of social media management. This involves curating engaging text, images, videos, and other multimedia assets that resonate with the target audience. A well-thought-out content strategy ensures that every piece of content aligns with the brand's voice, values, and goals.
Posting and Scheduling
Consistency is key in the world of social media. Social media managers use scheduling tools to plan and automate posts, ensuring that content is shared at the optimal times to reach the widest audience. This not only saves time but also helps maintain a steady stream of fresh content.
Community Management
Building a loyal online community is a central objective of social media management. Social media managers monitor comments, messages, and mentions, responding promptly to inquiries and engaging with followers. They also create a safe and respectful online space for the community to interact.
Analytics and Data Insights
Numbers don't lie, and social media managers rely on analytics tools to track the performance of their content. They analyze metrics like engagement rates, reach, and conversion rates to measure the effectiveness of their strategies. This data-driven approach helps in making informed decisions and refining future content.
Social Media Advertising
Paid social media advertising is another facet of social media management. Managers create and optimize ad campaigns, targeting specific demographics to reach potential customers. This requires a deep understanding of the platforms' ad algorithms and audience behavior.
Why is Social Media Management Important?
Brand Visibility: An active social media presence ensures that your brand is visible to a global audience 24/7. This increased visibility can lead to greater brand recognition and loyalty.

Engagement and Community Building: Effective social media management fosters genuine interactions with your audience, building a loyal community around your brand.

Customer Service: Social media provides a platform for immediate customer feedback and support, helping to resolve issues and strengthen customer relationships.

Data-Driven Decision-Making: Analyzing social media data can offer valuable insights into consumer behavior, preferences, and trends, guiding marketing strategies.

Competitive Advantage: Staying ahead of the competition often involves outshining them on social media, and effective management can give you the edge.
Social media management is a dynamic and multifaceted field that plays a crucial role in building and maintaining a brand's online presence. It combines creativity, data analysis, communication skills, and strategic thinking to ensure that a brand resonates with its target audience. As social media continues to evolve, mastering the art of social media management will remain a vital aspect of any successful digital marketing strategy. So, whether you're a business owner, a marketer, or an aspiring social media manager, understanding and appreciating this art will be your bridge to success in the digital age.
To change the way Digital Marketing is performed and looked at. We look at being a Digital Agency the same as being a PRO Football team.
We are finely tuned athletes and strive every day to be better, learn more, and to perfect our craft.
We are never complacent, and MUST win the battle. Our missing is to deliver you the most ROI and to be the BEST in the industry period.
Pioneer and Lead. We take pride in the fact that we helped to pave the road to get to where digital marketing is today.
Our vision is a landscape with more Transparency, more science, more data.
Less fly by night companies, less noise, and true trust & understanding by the clients in what exactly digital marketing entails.
Our Strategy is simple. Hire the best talent at all costs from around the country, provide the best tools, the most information, and the most data.
To view social media, SEO, PPC as a science and not just marketing.
Execute what we do with tactical precision & pride as if your company is our company.