Pay Per Click Management
Fuel Online handles full
PPC campaigns

across multiple platforms using proprietary, highly-targeted ad campaign strategy.
Pay Per Click can either be your best friend or your worst nightmare.
Pay Per Click (Also known as Cost-Per-Click (CPC), Paid Search Advertising, Search Engine Marketing (SEM), Search Advertising, Online Advertising ) can either be your best friend or your worst nightmare. If not managed properly, PPC can burn through your marketing budget in a matter of days.
We've heard horror stories of mismanaged Pay per click accounts, that were poorly optimized costing companies thousands or more for clicks that had nothing to do with their business or the type of customers they wanted to drive to their sites. When PPC is managed properly though you can deliver targeted potential customers to your site, lower your bounce rate, and see better lead conversion.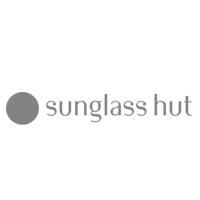 Google Ads
Google Ads (formerly known as Adwords) is the number one online advertising platform displaying ads on the most widely used search platform. The reach is unlimited. Ads can highly targeted by user demographics and by location.
Facebook Business
Facebook Business is a platform for business and Facebook page owners used to crate ads, engagement, boost posts, increase followers, and even advertise products. It's a complicated business, but one we love to work on.
Partner with Fuel Online Digital Marketing Agency - before your competitor does.
Get Your Free Proposal
"*" indicates required fields
PPC Management is not as simple as slapping some keywords up and an ad or two.
There's a true science to it! Just the ad text and layout alone is something that needs to be reviewed, measured and tweaked weekly. There are a lot of amazing advanced techniques that can literally double a click through rate.
Keyword discovery & Selection
Campaign Improvement Modification
PPC Bid & Cost Management
Ad Copy Authoring & Development
Quality Score Management
Split A/B Ad Testing & Optimization
Landing Pages
Conversion Tracking
Ad Submission
24/7 PPC Monitoring
PPC Reporting